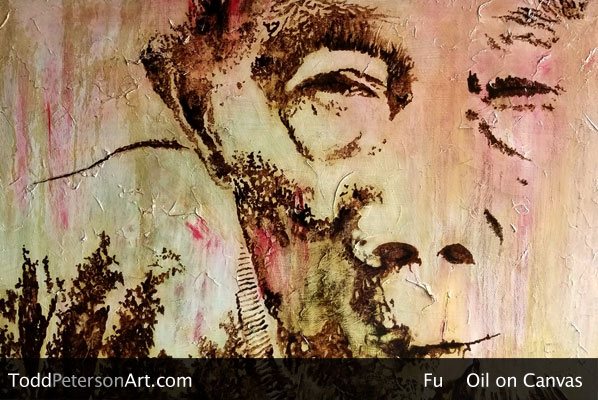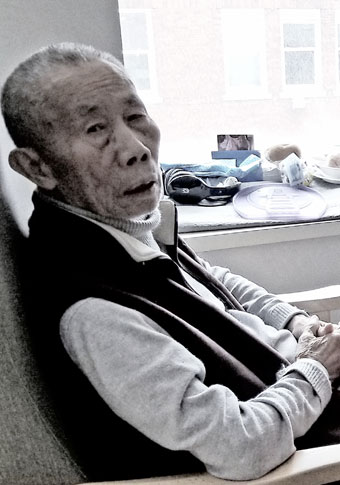 FU was my roommate when I was battling Cancer. Rather, I was his. He is a Cantonese speaking 88 year old man who was displaced in the system suffering from dementia with no place to go. He resided at the hospital for over a year till a suitable placement was found for him to retire in and seek the professional help his family desired.
When I was placed in his room I was met with the sign "FU's Room". Not realizing it was his name I found the sign apropos of my condition. When I arrived I was quite sick and in need of a friend. FU spoke no english nor I old Cantonese but we managed. He would come to talk to me and I decided he needed me as much as I needed him. He would speak in his Cantonese and I decided to start conversing back with a "Really? No shit." kinda response which seem to appease his need to converse with someone and give a hope to his lonely solitude.
I was watching a Bond movie one day and FU came by. He looked and then said, "Bond" pointing to the screen. I was surprised and then motioned for him to sit next to me on the bed and there we were watching Bond together. He smiled and watched and I gathered ice water for us. Later in the evening I was having a hard night and needed assistance from the nurses. Once things had subsided and all quieted down I felt something moving at my feet. It was FU. He gently wrapped my feet in my covers swaddling them. He smiled and then vanished back to his bed.
We became friends and I walked with him, ate with him and conversed together and in someway we managed to communicate. I reciprocated the gesture holding his hand to help him sleep and over time we became the hospitals new Odd Couple. We brought a fun to our partnership and fun to the Ward. We ate pizza together and we watched Bond. On leaving him behind when my time came to leave I placed a TV/VCR in his room with a few Bond movies to keep him company amidst no fanfare or thank yous needed.
His presence forever changed me and I hope mine changed him. I wrote on Facebook of our experiences to illuminate this humanity and inspire others. I also painted FU for him. The greatest gift I have ever received was the pride shown in his smile on receiving it. Later, I received a phone call from his daughter. "Thank you for the beautiful gift to my father. We thought we had lost him but you have given him back to us. Thank you."
Todd Loves FU.