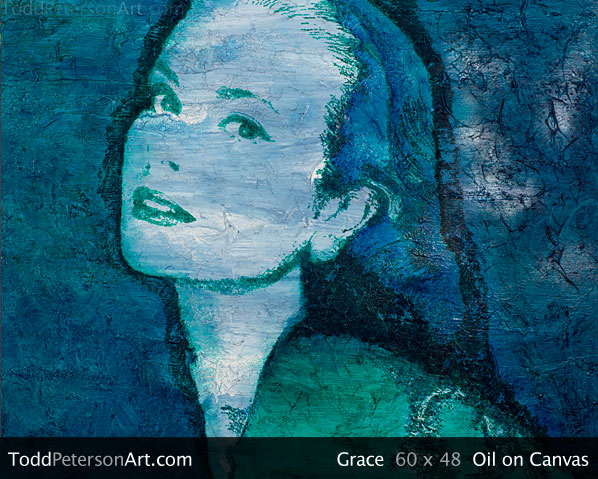 Description
Grace Kelly. A portrait of glamour, classic beauty and refinement. I painted this piece to honor her presence. Her ghostly presence echoes her humanity, resonating her unrelenting presence and feminine strength. Her face illuminates in a ghostly pale hue of everlasting gentleness and earthly beauty. This stunning original oil painting of famous classic beauty Grace Kelly will bring a touch of ghostly beauty to any room.

The oil on canvas original was painted as part of the Passion Collection that was showcased in galleries across Ontario.
Specifications
60 x 48 in (152.4 x 121.92 cm) - Oil on Canvas
Delivery Information
Shipping included. Our shipping times are 7 to 14 working days. Shipping times may vary depending on the shipping service. Tracking services are offered as an extra option.